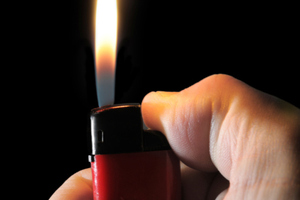 Police do not believe a spate of arsons across Christchurch in the past few months are linked and are more likely to be "opportunistic''.
They have called on local residents to be on the lookout for suspicious activity around vacant properties.
In the latest incident, a fire at an abandoned house in east Christchurch early today is being treated as suspicious.
A Fire Service spokeswoman said they were called to the house on Buckleys Rd, Linwood, shortly before 1pm.
Detective Inspector Greg Murton said investigations into recent suspicious fires showed they were likely to have been the work of different people and mostly likely "opportunist'' incidents.
Overall levels of reported arson across the city were no higher than normal.
"We are seeing suspicious fires occurring right across the city - not just in the residential red zone,'' he says.
"However, vacant homes are always a potential target for arsonists, so we are alert to the risks around red zone properties.
Of around 60 suspicious fires across the greater Christchurch area in the past three months, most had been things like wheelie-bin fires and vegetation fires.
"And of all the reported incidents, fewer than one-third were in residential red zone areas. Overall, the rate of suspicious fires at present is no higher than historical averages,'' he said.
Police were working with the Canterbury Earthquake Recovery Authority and the Fire Service to identify risk areas where properties were being vacated and to take preventive measures.
"We are stepping up our preventive work as the number of vacant houses increases, including increasing our patrols through areas where homes have been vacated,'' Mr Murton said.
- APNZ