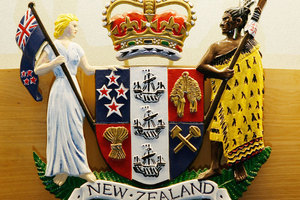 A lawyer convicted of stealing from his employer has been suspended from the profession.
But former Gisborne lawyer Leonard Hemi will not be struck off the roll of barristers and solicitors.
A Lawyers and Conveyancers Disciplinary Tribunal said it had decided by "a fine margin" to instead suspend Hemi from practising for 18 months.
Hemi would be a "fit and proper person to resume practice as a legal practitioner" after serving a lengthy suspension.
He was a lawyer who did a lot of pro bono (free of charge) work, the tribunal said.
The community needed lawyers willing to help others, regardless of their ability to pay.
"We are satisfied he is a lawyer prepared to provide such service," the tribunal said.
Hemi, 40, pleaded guilty earlier this year in Napier District Court to two counts of theft from his Gisborne employer after taking cash payments from clients of $500 and $700. He received a six-month suspended sentence.
He appeared before the tribunal charged with disgraceful or dishonest conduct, and a wilful or reckless breach of the Lawyers and Conveyancers Act.
The tribunal heard that as a member of a close-knit family, he was expected "despite his stressful workload", to take his turn supporting a sick relative in Hamilton.
Hemi told the tribunal he could not afford to travel to Hamilton because of long work hours and because he was supporting his family with a modest income.
He was under stress and decided to accept the two "cash jobs".
"Specifically, after working with a psychologist, Hemi has identified that having an inability to say 'no' to clients who were unable to pay for their legal services was a particular vulnerability of his, especially when it has the impact of completely overwhelming him in terms of workload and family obligations," said the tribunal.
"He has correctly identified that this, together with the overwork factors, caused his judgement at the time to be severely impaired - in a manner which simply cannot be tolerated in his profession."
Michael Hodge, representing the standards committee, said Hemi should be struck off because of the seriousness of his offending.
If suspension was to be considered, then it should be at the top end of the three-year maximum, he said.
If circumstances of stress were to recur in Hemi's life, the tribunal could have little confidence that he would not act dishonestly again.
Dr Rodney Harrison, QC, representing Hemi, said the argument for being struck off fell short by a "narrow but appreciable margin".
That was because of the overall circumstances and Hemi's conduct subsequent to his offending, including taking steps for rehabilitation.
Hemi admitted his wrongdoing from the outset, showed genuine remorse and made reparation.
He sought professional help to address the underlying causes of his misconduct and therefore it was unlikely to recur.
Hemi had an otherwise excellent reputation for integrity and a track record as an idealistic and committed lawyer.
The tribunal said references provided from colleagues and former employees were without exception, "glowing".
It was convinced by Hemi's own evidence and by testimonials that, despite his lapse in judgement, he was the sort of practitioner who could again contribute to the community.
The tribunal took into account, when suspending Hemi for 18 months, that he had surrendered his practising certificate when confronted with the allegations and had not practised law for 18 months.
Hemi was ordered to pay costs of $10,000 to the New Zealand Law Society.