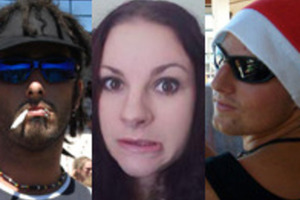 Three people who died after a police pursuit in Gisborne last year died as a result of head injuries sustained in a high-speed crash, a coroner has found.
The crash on July 14, 2012 claimed the lives of driver Dylan James Kingi, 28, and two of his passengers, Peter John Bunyan, 27, and Holly Kay Gunn, 25. A third passenger, Claire Sophie Badger, 25, was seriously injured.
A report by the Independent Police Conduct Authority (IPCA) released in May found the pursuit began after the officer saw Mr Kingi's white Mitsubishi driving at speed in a 50km/h zone on Wi Pere St.
A crash investigation found his vehicle had slid off the road after taking a right-hand corner at between 130km/h and 136km/h.
Mr Kingi, who had four drink-driving convictions, was found to have more than double the blood alcohol limit.
The pursuing police car reached 127km/h in a 50km/h zone.
The IPCA determined this was too risky and the officer didn't meet policies regarding siren use, reporting speed limits, and abandoning the pursuit.
Hastings Coroner Christopher Devonport today released his formal findings on the deaths, determining all three occupants of the car died as a result of head injuries sustained in a high-speed, sole vehicle crash.
- APNZ