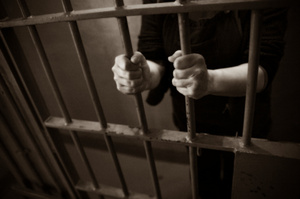 A man who broke into a Wanganui housing unit to sleep off the effects of his drinking was sent to jail yesterday.
Darren Stuart Finlayson, 44, plead guilty to a charge of burglary when he appeared in Wanganui District Court.
The court was told that at 3am on July 4 someone heard windows being smashed at a unit and contacted police.
Police arrived and through a window saw Finlayson lying on the floor.
He told police he didn't know how he had got there.
Defence lawyer Richard Leith said Finlayson had wanted to sleep off his "alcohol-induced state" and that a friend had told him the unit was unoccupied.
Judge Cameron said Finlayson had a "terrible" criminal history going back to 1986 with several convictions for dishonesty offending resulting in imprisonment.
He said that in sentencing Finlayson he had to denounce his conduct and attempt to deter him from reoffending.
"That's somewhat of a forlorn hope, I suspect," Judge Cameron said.
Finlayson was sentenced to one month in prison and was ordered to pay reparations of $134.40 for the broken window.
For more articles from this region, go to Wanganui Chronicle