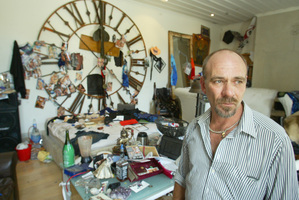 A west Auckland man is set to go on trial for a vicious attack that left a woman hospitalised for four days and requiring surgery to repair a badly broken jaw.
Petar Vitali, 59, appeared in the High Court at Auckland before Justice Timothy Brewer on charges including injuring with intent to cause grievous bodily harm, assault with a weapon and male assaults female.
He was offered the opportunity to plead guilty of injuring with intent to cause grievous bodily harm in exchange for the Crown dropping the other counts.
It had been intimated to the court that Vitali would accept the plea bargain and enter the guilty plea.
But when it was put to him, he refused.
"There was no intent,'' he exclaimed from the dock. "I'm having trouble understanding these charges now, I've only had one day.''
After it was explained to him that he either went to trial on the full set of charges or pleaded guilty to the one charge, he changed his tune.
"I'm quite happy to plead guilty to this charge your honour,'' he said.
But Justice Brewer would not accept his plea.
"I am reluctant to accept a plea to the court where an accused person has stated openly in court that they do not possess the vital ingredient of intent,'' he said.
"Mr Vitali also told me he had trouble with these charges and that he had had only a day to think about the matter ... Under the circumstances I am not going to arraign Mr Vitali.''
Justice Brewer suggested Crown and defence further discuss the plea bargain, and they could apply to have Vitali brought back to court to resolve the matter if necessary.
Otherwise, he would go to trial as originally planned.
Vitali was remanded back into custody.
Police allege that on May 12 he severely assaulted a younger woman at his west Auckland property.