July film festival has been capturing one film festival-goer's heart since the early days in the Regent theatre.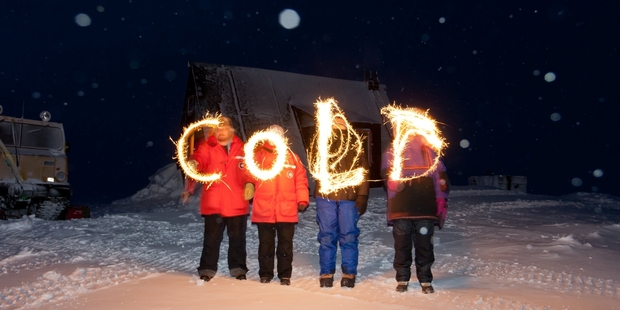 He was still a boy then, a first-year university student, mad about movies. And his studies took a back seat when the film festival came to town.
He spent large parts of the July festival's two-week run in the extravagantly marbled Regent, opposite Smith & Caughey's, which was the home of the 1970 event.
In those days it was possible to see everything, since there were fewer than 20 films (two sessions each of two a day) and 10-film passes, with a student discount, made it an affordable luxury. The directors' names were a roll call of luminaries - Godard, Resnais, Fellini, Bergman, Chabrol, Losey, Ray, Kurosawa.
It was far from being his only chance to get a fill of world cinema. The Lido in Epsom had a Sunday-night double feature of foreign (which usually meant European) movies, although they were mostly a bit long in the tooth and the prints were old and scratched. And if he walked all the way from his grotty flat in Grafton and back, he could spend the saved bus fare on a half-time icecream.
But the festival selection of films barely a year old was a period of light in the gloom of winter and a welcome break from the books.
What a difference 43 years make. This year's festival, the 45th, includes 160 movies from three dozen countries, including the usual suspects (the US, France, the UK) and other countries (Cambodia, Kazakhstan, Tunisia) whose reality is never otherwise depicted on a cinema screen in this country.
There's one film, My Sweet Pepper Land, from Kurdistan, which isn't even a country but a geo-cultural region that occupies parts of Turkey, Iran, Iraq and Syria (though if you see it, you'll understand why this French-German co-production has to be called a Kurdish film). And there are movies that, regardless of their production history, take the viewer to the extreme ends of the earth, from Scott Base in Antarctica to a tiny village on the coast of Greenland.
The festival was delicately prised from the desiccated grip of the Auckland Festival Society in the 1980s and taken over by the Federation of Film Societies. Festival director Bill Gosden, who would have been supervising his 30th festival this year were it not for the fact that he took a well-earned sabbatical several years ago, said this week that he remembered the excitement of having a budget to actually attend big Northern Hemisphere festivals and make deals on the spot with the producers of films he saw and liked.
For a decade or more after the new regime took over, the festival bounced year by year back and forth across the road between the Civic and the St James, evidence of the co-operation between Kerridge-Odeon and Amalgamated Cinemas that ensured its success.
These days, its spiritual home is the Civic, but there are sessions on six other screens from Epsom to Northcote Pt as well. And gradually, other centres were added to the list; the festival, in a sometimes-truncated form, plays a dozen centres in all between now and mid-November.
Strictly speaking, it should probably be called the Digital File Festival, since film, in the sense of a length of celluloid passing in front of a beam of light through the gate of a chattering projector, is now terminally obsolescent technology. Only four of this festival's programmes are in film format - and two of them were made in 1928; the rest are digital cinema projections or, rarely, on Blu-ray disc.
But to those who still get the same thrill they got when they were kids, when the lights go down and the curtain goes up, this is a fortnight when the movies are the only game in town.
More than 100,000 pairs of feet will have walked into festival screenings by Sunday week. It's impossible to say how many unique visitors that means, though only 4000 last year bought tickets for more than five films. It's safe to say that it's one of the high points of the cultural year and, in the absence of substantial commercial sponsorship, it survives only because of those ticket sales.
So if you're around midtown any time in the next 10 days, you may spot this devotee, blinking in the sunlight after emerging from the darkness, or sipping strong espresso in preparation for the next screening.
He may not look it, but you may be sure he is as happy as can be.