Think-tank disbanded, more experts on board, as family violence probe set to continue with remaining funds.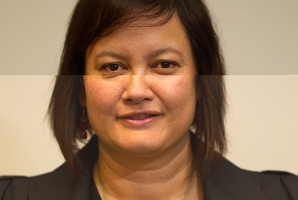 Sir Owen Glenn's inquiry into family violence will go ahead with only half of its original budget remaining and with Sir Owen's own role still in doubt.
Inquiry chairman Bill Wilson, QC, said last night that chief executive Kirsten Rei had been instructed to complete the inquiry "within the remaining budget" even though "about half" of the original $2.3 million budget had already been spent.
He said the board had decided to disband the expert "think-tank", whose members have dwindled from an original 38 to just 10.
"The decision has been made to disband the think-tank and establish a technical advisory committee of six to eight experts," he said.
It had also been agreed to seek new board members to strengthen its "sector expertise, gender and ethnicity" as recommended by Women's Refuge head Heather Henare and former Prison Service manager Kim Workman in a review of safety procedures.
He said Sir Owen had left New Zealand and was still considering "whether to remain on the board or the nature of his continuing role, if any".
Mr Wilson said he hoped the board would meet again "within the next week" even if Sir Owen was absent.
But he said there might not be enough money to implement another proposal in the Henare/Workman review to appoint a "practice manager" with "in-depth knowledge of the domestic violence/child abuse sector".
The review also recommended removing Sir Owen's public relations advisers from the inquiry and appointing "a communications adviser with an intimate knowledge of the domestic violence/child abuse sector".
Sir Owen's public relations adviser, Niki Schuck, acted effectively as Sir Owen's representative in the initial stages of the inquiry, including suggesting the appointment of long-time domestic violence campaigner Ruth Herbert as its director. Ms Herbert and operations director Jessica Trask resigned in May.
Mr Wilson said the board was still considering the proposal to remove Ms Schuck. "We have to balance all the institutional knowledge that Niki has from what she has done. It may well be that we retain her services in some way."
A former think-tank member who was one of four women entrusted with "kaitiakitanga, or guardianship" of evidence submitted by family violence survivors at initial hearings, Waikato University women's studies lecturer Dr Rachel Simon-Kumar, writes in today's Herald that Ms Herbert created a structure based on personal trust between submitters and the panel members who convened the hearings.
"What Ruth was trying to set up was an inquiry process that was woman-centred, not organisation focused," she writes.
Two of the other three "guardians", former Law Commissioner Joanne Morris and former Human Rights Commissioner Rosslyn Noonan, resigned as inquiry co-chairs after Ms Herbert quit.
Ms Morris said yesterday that "the essential core and philosophy of the inquiry" had been ripped out with Ms Herbert's departure and she could not see how it could be replaced.
But Ms Noonan said she still hoped that a new board could find a way to draw on both Sir Owen and Ms Herbert's expertise.
The fourth "guardian", human rights campaigner Marama Davidson, said she agreed yesterday to continue on all remaining panels, which she now expected to be held between September and December.