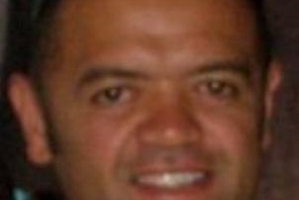 Australian police are appealing for witnesses after a former Taumarunui man was bashed and abducted at gunpoint.
Police fear Gordon Tearonui Hamm, 34, may have been killed after being violently kidnapped in the tiny seaside town of Nelson about 400km west of Melbourne.
Mr Hamm, who had been living in Mt Gambier, South Australia, was last seen about 4am last Wednesday after taking a shopping trip to Portland on the southwest coast of Victoria.
Police believe he was a passenger in a silver Toyota Corolla with South Australian registration plates, being driven by a woman described as his friend.
She is now helping police with enquiries.
The car became boxed in by two 4WD vehicles on a bridge over the Glenelg river in Nelson.
One vehicle drove in front of it, while the second 4WD parked behind it, blocking it in.
Two men armed with firearms then removed Mr Hamm by force, police say.
Detective Inspector John Potter, in charge of the Victoria police homicide squad, said Mr Hamm, who was known to police, had been the target of an ambush.
"He was clearly targeted with two vehicles, two men, and firearms involved," Mr Potter said.
"It's an extraordinary case. Somebody has clearly been set up on a border town. It's obviously been planned."
Police now have "grave concerns" for his welfare.
A shot was fired in the attack, but police are unsure if it resulted in Mr Hamm being fatally shot.
He was assaulted during the "vicious" attack, Mr Potter confirmed.
Media outlets, including The Australian, have reported that Mr Hamm was allegedly a small-time drug dealer who owed money to others dealers.
Asked if his abduction was drug-related, Mr Potter said: "That has to be looked at, certainly, but we don't actually know at this point. And we certainly don't know where Mr Hamm is. All reasonable checks in regard to him have come up with nothing."
Victoria police were working with South Australia colleagues and their inquiries are now focussing on the Mt Gambier area, where Mr Hamm moved a few years ago.
It's understood he didn't have a job, and the rest of his family are in New Zealand.
Mr Hamm's friends and associates in Mt Gambier will know what happened to him, Mr Potter said.
A police spokeswoman today said the investigation remains "active and ongoing".
The Mt Gambier woman who was driving the car Mr Hamm was in was told by the kidnappers to drive away.
"We are still appealing for witnesses to the incident," the spokeswoman said.
No charges have been laid.
Police described Mr Hamm as of "Pacific Islander appearance" with olive complexion, 180cm tall, medium build with brown hair and brown eyes.
He was last seen wearing a black jumper, grey knee length shorts and beige coloured Ugg boots.