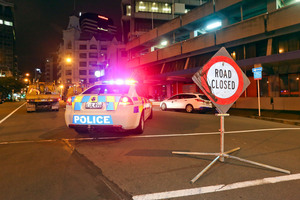 An American news website has been slammed for reporting that yesterday's earthquake near Wellington occurred in the Australian state of Victoria, and was felt as far away as Napier, Western Australia.
The article, by Tom Ukinski, science reporter at the Las Vegas-based Guardian Express, said Seddon, near the epicentre of the magnitude 6.5 quake which rattled central New Zealand late yesterday afternoon, was a suburb 7km west of Melbourne.
"It is located in the state of Victoria on the southeast tip of Australia. The shock effects of the quake have been felt as far away as Napier, in Western Australia, 3302 kilometers (2066 miles) from Melbourne," the article said.
"This suggests that the path of the quake is along the southern part of Australia."
The article continued: "The death toll for earthquakes with a magnitude of 6.0 to 6.9 can reach 25,000 people. A large number of buildings in populated areas can be destroyed. The damage can be experienced far from the epicenter."
Guardian Express said it "deeply" apologised for the errors in the article, but elected not to take it off the website, despite hundreds of comments from readers.
"To preserve our journalistic integrity, we have decided not to change one word of Tom Ukinski's article," a message accompanying the article said.
"However, our team of reporters are working as fast as possible to provide you with the most accurate news and information covering the recent New Zealand earthquake. We expect to provide you with an update shortly, right here on this page."
The headline to the updated story is now: "Severe Earthquake Strikes Australia / Correction - New Zealand".
" ... Nearby cities and towns affected by shocks include Blenheim, Karori, Wellington, Lower Hutt and Porirua," the article said.
"... New Zealand is made up of some 33 islands, the largest being the North and South Islands. The South Island is often referred to as the 'mainland,' because it has a 33% larger landmass."
Some of the 450 comments on the story so far:
• "We're taking up a collection to buy Tom an Atlas for his birthday".
• "Do these things never get proofed or verified? And rather than leave your original, misleading and outrageously incorrect report there - don't you think you should fix it? How is leaving it there protecting your journalistic integrity? You have none!!"
• "And I thought the Muppet Show had finished? Apparently one of its previous stars is now a journalist working for the Guardian."
• "Leave poor Tom alone as everyone in the know knows that Australia is really New Zealand's West Island."
• "God! The Aussies steal everything from NZ. Now they even steal our earthquakes!"
• "Major journalistic fail."
• "Egg!"
- APNZ