Thieves steal up to $2 million worth of goods every day from country's stores, retailers association estimates.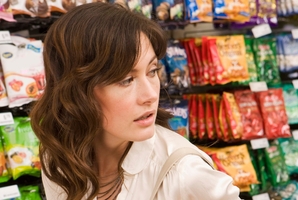 The number of convictions for shoplifting has dropped steadily over the past three years, but up to $2 million in goods is still pinched from New Zealand stores every day.
Figures released to the Herald by the Ministry of Justice show that between 2009 and 2012, 18,341 people were convicted of shoplifting. Of those, 10,822 were males and the most common age of people convicted was 20 to 24 years old.
In 2009 a total of 5078 people were convicted of shoplifting. That number dropped to 3896 in 2012.
The figures reflect only those convicted of shoplifting specifically and do not include related charges such as theft or theft as a servant. Auckland was the area with the most convictions recorded, followed by Wellington and Canterbury.
The New Zealand Retailers Association estimates that each day in New Zealand, between $1 million and $2 million is lost in sales as a direct result of shoplifting and theft.
Security guards spoken to by the Herald said aerosol cans, clothes, meat and alcohol were among the most popular items for shoplifters - who could go to extreme lengths to get away with their haul.
A former West Auckland mall security guard recalled a couple who would come in with a pram to hide their spoils Others would come in wearing baggy clothes which they would stuff items into.
"You'd be surprised what people will steal. They hide things in places you just don't want to know about.
"People have all kinds of excuses: 'I didn't realise I had it in my bag' or 'I was going to pay for it'. You get some really weird stories."
He said shoplifting spiked in the school holidays.
"You have to be extra vigilant."
A second guard who worked at a North Shore shopping mall had similar experiences. He knew of one woman who walked into a bottle store, squatted down and picked up a 12-pack of beer which she held between her thighs under her long dress as she left.
"It's usually the little stores that get hit the most, and supermarkets."
Teenagers would smuggle bladders of wine stolen out of cask boxes down their pants and one group managed to pinch several display televisions from right outside the main doors of The Warehouse.
"Kids will nick anything ... they just want the goods."
Retailers Association spokesman Barry Hellberg said businesses did all they could to prevent shoplifting, including having regular meetings which police attended. "Shoplifting is a major concern for retailers. They are always looking at [solutions]."
He said some shops had permanent staff dedicated to theft prevention, but others could not afford to do so. "One of the major concerns is groups of criminals that go around from one mall to another stealing."
Caught in the act
2001: Hollywood actress Winona Ryder caught stealing thousands of dollars worth of items from Saks Fifth Avenue in Beverly Hills.
2007: Shortland Street actor Adam Rickitt arrested after shoplifting a block of cheese, a bottle of HP Sauce and a jar of coffee from Pak 'n Save in Henderson.
2011: Actress Lindsay Lohan charged with shoplifting a $2500 necklace, which she claimed to have taken out on loan from a jewellery store.
2012: Crown prosecutor Emily Toner admitted stealingalmost $200 of groceries from a supermarket while on a break from a court case, blaming the theft on an eating disorder.
* A middle-aged Auckland man caught on camera stuffing two legs of lamb down his pants at Farro Fresh in Grey Lynn. Another man stole a $250 limited edition bottle of champagne from the same store days earlier.
Shoplifting convictions
* 3896 in 2012.
* 4374 in 2011.
* 4993 in 2010.
* 5078 in 2009.