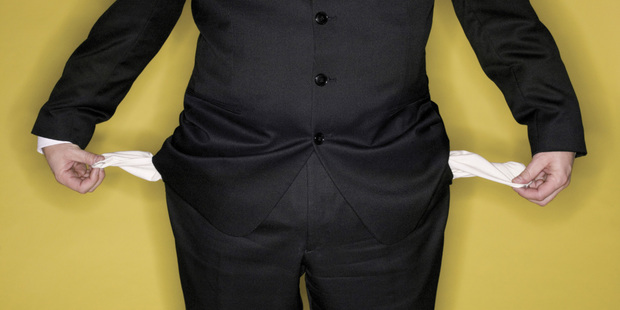 A man exposed by the Herald for making offers on luxury homes before disappearing when it comes time to pay had also organised a $100,000 holiday to Disneyland through a travel centre - but could not be contacted when it came time to make a deposit.
The man has met travel agents from two branches of a company on the North Shore within the past three weeks.
In the most recent case, he visited the Browns Bay office with his partner and young daughter, and spoke with a travel agent for an hour and a half. He arranged flights to California, as well as $86,000 worth of accommodation in the penthouse suite of a hotel for 14 nights.
The office team leader said: "He was going to take his partner and daughter to Disneyland. Alarm bells rang straight away, he wanted business-class seats and the partner's never even been on a plane before ... he was talking a $100,000 holiday.
"You're sitting there and he's got ripped shorts and not-matching Jandals on. We all thought it was a bit dodgy obviously." When it came time to chase the man for a deposit, he stopped answering his phone.
When contacted by the Herald last night, the man said he had visited the travel agency "not to book anything but just as a general enquiry".
"We were looking into it yes."
The company searched its records and found a holiday booked through its Devonport branch had also not been paid for.
The travel agent said the couple's stories did not add up. The man had told staff he owned a cattle farm in Northland, but a staffer's father happened to be a top beef farmer in the region, and when asked if he knew the man, he "very soon shied away from it", the staffer said.
"And he was completely brazen as well ... Actually coming in here with your partner, and spending an hour and a half with one of my team, it makes no sense ... What's the psychology of it?" The partner had claimed she owned a cafe. "She completely fell over her story a couple of times, she was a stay-at-home mum," the staffer said.
The Herald revealed on Friday that the man had targeted four real estate agents from three companies in the past three weeks, looking at at least four houses on the Whangaparaoa Peninsula, worth $5 million in total.
In one case, he won the auction with his $1.175 million bid for a three-bedroom clifftop Manly apartment.
But the owner said that when it came time to pay the agreed 10 per cent deposit, the man kept making excuses, before eventually failing to answer his phone.
Herald inquiries revealed the man was kicked out of a West Auckland home last year for not paying his rent - raising doubts he has enough money to secure million-dollar-plus properties. The travel centre worker said the man had told staff he was looking at buying houses.
The Real Estate Institute has since sent out a warning to its members. "We have been alerted recently to at least two instances where auction attendees have won an auction without the capability to settle," chief executive Helen O'Sullivan wrote.
"While it is awfully difficult to anticipate this sort of thing, we do recommend some basic precautions such as asking for ID to ensure you have full legal names for an individual when signing up sales and purchase agreements. Please let us know if you hear of any similar activity."