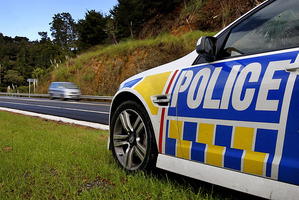 An 11-year-old autistic boy who went missing near Wanaka yesterday afternoon has been found.
A large scale search operation was launched after Eamon Smith disappeared from a yard where his father has a workshop near the Red Bridge, which crosses the Clutha River, at Luggate about 3.15pm.
Police said he was found by local residents this morning.
Senior Constable Mike Johnston said the Eamon's family informed police at 4.30pm and a search and rescue operation was launched immediately.
Five search and rescue teams searched through the night, focusing on the area of scrub and bush around the last place he was seen.
A jet boat and crew searched the Clutha River and a helicopter using thermal imagery and night vision equipment looked for any sign of him.
Mr Johnston said the search team faced increased difficulties due Eamon's traits as someone with autism, which had made locating him very challenging.
These included not knowing they are lost or missing; often hiding or being evasive; a desire to be alone; no fear of danger; and being non-responsiveness to the calls of searchers.
"Due to these traits, the search members have to look over just abut every square metre of ground in the search area in an attempt to locate Eamon,'' Mr Johnston said.
- APNZ