On-the-spot testing will cost $1 million a year.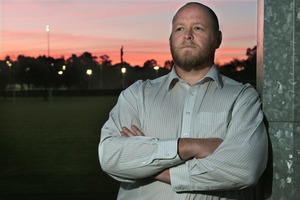 The Department of Corrections is facing a backlash after introducing random drug and alcohol testing for prison guards.
The new testing regime took effect on July 1 and means any officers involved in accidents or fights - or who are suspected of being under the influence - will have to undergo on-the-spot testing.
The Corrections Association union estimates 2000 guards will be tested each year, at a cost of more than $1 million.
President Beven Hanlon said it was ludicrous for guards to be tested when drugs were rife among the prisoners, who can be tested only if they volunteer.
He said there were far more urgent risks to prison guards' safety and the money would be better spent on stab-proof vests.
"We've got a horrendous rate of getting attacked at work. Why don't we look at that side of safety instead of this bollocks around drug testing?" Hanlon said.
Officers were not opposed to drug testing, he said. "Our members have got nothing to hide."
In a statement, Corrections governance and assurance acting general manager Vincent Arbuckle said drug testing would be carried out if the department had "reasonable cause" to suspect guards were on drugs.
"We manage some of New Zealand's most difficult and challenging people in a high-risk environment. Our staff need to know that they can rely on their colleagues when it most matters, and the public rightly expects that corrections staff observe the highest standards of integrity."
Probation officers, instructors, psychologists and community work supervisors could also be subject to the new compulsory testing scheme.
Corrections introduced drug testing for job applicants last February. In the first eight months, it conducted 336 drug tests at a cost of $20,311 and found two positive test results, according to reports.
Although drug-taking by inmates remains common, only prisoners in special alcohol and drug treatment units, and a few other select sections, are required to sign an agreement to remain drug-free and be subjected to random drug testing.