Emphysema the final blow for drug lord's right-hand man.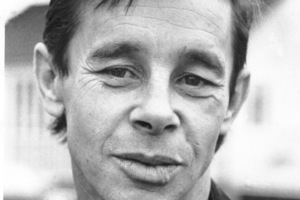 Peter Fulcher, the feared Mr Asia's right-hand man, has died after a long illness. The man regarded as the enforcer of drug lord Terry Clark's heroin empire in Australasia passed away in Wanganui on Thursday from emphysema.
After escaping gangland death on several occasions, he died at the age of 72.
The baseball bat-wielding Fulcher was so notorious that when he was arrested, photos of him in underpants and handcuffs appeared on front pages of newspapers in both New Zealand and Australia.
His former prison mate John Yelash told the Herald on Sunday Fulcher took many secrets to his grave, bound by a code of silence.
But while violent, Fulcher took no lives during a dark period in our history when an international drug consortium worked from New Zealand shores.
Yelash, a convicted killer, said: "He assured me he never killed anyone. He did do a few violent things with baseball bats but he didn't kill."
Former Prime Minister David Lange once described Fulcher as New Zealand's most wanted criminal. He was sentenced to 14 years in Paremoremo Prison in the 1980s on drugs charges.
But in his later years, Fulcher was increasingly philosophical - a "gentle and intelligent" man.
Yelash also said his friend was a victim of a callous punitive system that steered him towards a life of crime. At age 14, Fulcher was sent to an Auckland borstal after kicking over a rubbish tin.
Lawyer Peter Williams QC said Fulcher's life was set on a criminal path from an early age.
"That's when his life changed. I believe the system had something to blame for his future criminal activity."
The Owairaka Boys' Home was a training ground for Fulcher's criminal offending - he became adept at building explosives and converting cars.
"I really believe if ... we had a better social system and more enlightened laws and judges in those days, he could have found an honest niche in society."
But Williams said the "hard man" had a heart that cared for others. In his later years, after he his release from jail, he attended Howard League meetings for penal reform. "I could see that there was a good side to him and he had quite a knowledge of jails and what causes people to become criminals."
In a sickbed interview with the NZ Listener, Fulcher told of his years of drug dealing, of being the major heroin distributor in New Zealand during the Mr Asia years, and of knowing Terry Clark was going to kill people.
In the mid-1970s, armed with a baseball bat and often a pistol ("it was sometimes required to make sure people got the point"), he called in drug debts of up to $100,000 and dished out discipline to those who didn't pay or who breached syndicate rules.
"I have dished out a bit of extreme violence. But by Jesus, it was well deserved!"
He is survived by his partner, Helen Lupton, and two children.