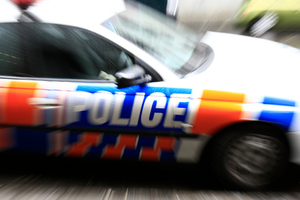 Friends of a Taranaki teenager who was abducted and sexually assaulted by a group of men are trying to support her through the ordeal.
The 18-year-old was near her Cracroft St, Waitara, home between 3 and 3.30am yesterday when she was abducted by up to five men and taken to a beach in a stationwagon.
Police say it appears to be a random attack.
A friend who lived two blocks from where the victim was abducted told the Herald it was a horrible ordeal. "It was my best friend's friend."
She was picked up from outside her house and assaulted as they drove towards a beach.
She managed to escape and ran to a nearby house, the occupants returned her to where she lived with her flatmate, and she then called police.
The assault has shocked Cracroft St residents, especially those who live close to where the woman was abducted and who heard nothing.
One woman said the level of crime recently was a concern. "You don't want to hear about this sort of thing happening so close to your home ... that poor girl."
- Additional reporting Andrew Koubaridis