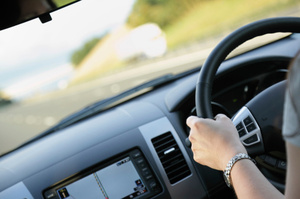 A West Coast man could have killed or maimed a woman and her 4-year-old son when he tailgated and then rammed her car high on a bluff on the winding Coast Road, the Greymouth District Court has been told.
Dillon Tucker, 25, of Greymouth, was remanded in custody until September 3 after he pleaded not guilty yesterday to two charges of using a vehicle as a weapon of assault and one of reckless driving.
Judge Noel Walsh said he was not prepared to risk Tucker in the community.
A police report about the July 6 incident alleged that Tucker had tailgated the woman's car through about 10km from Coal Creek, through Runanga and Rapahoe townships, until near the Strongman Mine Memorial site when he pulled alongside and rammed his car into the side of the woman's.
When the woman managed to regain control of her car and pull to a stop, Tucker drove off.
Police arrested him a few days later.
Lawyer Liz Bulger said Tucker had been in custody while on remand and did not like it. He had vowed not to go near the woman again and the courts could ensure that he stayed away by either ordering him, as conditions of bail, to not drive across the Cobden Bridge or not drive at all.
Judge Walsh, who was raised at Runanga, was not swayed.
"I know the area where the offending occurred, well. It was at the top of a hill near a steep cliff and and you knew that the four-year-old was a passenger in the car. There were potentially very serious consequences."
He said Tucker and the woman had been in a volatile relationship. Police had recorded 25 family violence interventions against Tucker, 15 relating to this complainant over the past two years.
"You have offended nine times while on bail and, only two months ago, incurred wilful damage and assault charges with the same victim," the judge said.
"Notwithstanding the inevitable delay (in the case coming to trial) there is real risk that you may interfere with the victim and there is just cause for you to be further detained in custody. I'm simply not prepared to take the risk, considering you offended against her just two months ago."