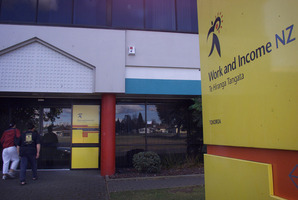 More than 3000 cases of welfare fraud have been uncovered in the last six months through increased information sharing between Inland Revenue and the Ministry of Social Development.
Associate Social Development Minister Chester Borrows said that the fraud from these cases would have cost New Zealanders $33.7 million per year.
"While it is always disappointing to see some people are willing to break the law and take money they're not entitled to, it happens, and we have a responsibility to the taxpayer to stop it," he said.
Of the benefit cancellations, 1948 cases related to unemployment benefits and 559 related to the sickness benefit. In total, 3139 illegitimate benefits were found.
Government introduced increased information sharing between the two agencies six months ago, which helped detect beneficiaries whose taxable income did not match up with what they had declared to ministry staff.
Their cases were reviewed, and if they were earning more than they should be while on a benefit, their entitlement was cancelled.
The ministry was now working to recover the overpayments, which included making special orders to take a cut of some offenders' wages.
Those that deliberately mislead agencies could be prosecuted, Mr Borrows said.