Local Govt NZ says new plan will benefit ratepayers who have faced growing bills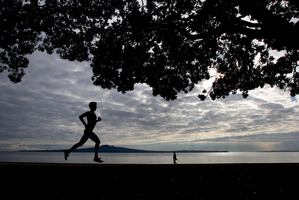 Major changes are being eyed to save ratepayers money as a Herald survey shows that average rates rises of over 3 per cent have been the norm in many of our main centres over recent years.
Local Government New Zealand will this weekend unveil a business plan its president, Lawrence Yule, said could "transform" the sector.
The Hastings Mayor said one major concept being explored was a national "centre of excellence" to help local councils to make improvements.
"We are looking at potentially a centre of excellence, or certainly a way of trying to effectively assist councils to perform better - that'll be by using benchmarking, new systems, new technology ... new ways of doing things."
Mr Yule said the concept was still "pretty loose" but it could help some councils adopt successful strategies of others.
Local Government Minister Chris Tremain has backed the idea.
"Any initiative which champions best practice and outstanding performance has got to be a good thing."
Desley Simpson, chairwoman of Auckland Council's Orakei Local Board, said such a new centre would have to translate to savings for ratepayers.
"The major question that has to be asked is, are those savings going to benefit the ratepayer? Because at the end of the day, that's what people want to see."
Ratepayers in her ward were shouldering comparatively much higher rates bills, with hikes of between 5 and 10 per cent this year.
Calculations for the 2013/14 year showed the average non-business rate for Orakei was $3456, compared with $1949 across the whole region.
But while some groups of ratepayers were being stung by high rates rises this year, analysis of overall rates across 20 main centres showed percentage increases were either lower or had stayed the same compared with 2012/13.
Of the centres surveyed, Rotorua turned in the lowest overall rates rise with 0.99 per cent - one of the lowest in recent history - while quake-hit Christchurch had the highest rise at 6.67 per cent.
But the Christchurch City Council's corporate finance unit manager, Diane Brandish, said the city's rates had been the lowest of the metropolitan centres until this year and remained well below average, even though they were rising as residents paid their share of the rebuild. This year's rise included a 1.93 per cent "special earthquake charge" and came after similar one-off quake-related rates additions the previous two years.
Among other factors, Mr Yule said, lower rises across the board this year reflected councils cracking down on costs and reprioritising big infrastructure spends.
"I also think that most councils are aware of the pressure on peoples' income and lives - things are still quite hard for a lot of people, so I think that's been reflected in their thinking as well."
Asked if coming elections had played a part, he said: "Cynical people might say that, but I don't really see that as much now as it might have happened nearly 10 years ago."
Aside from the proposed "centre for excellence", Mr Tremain said a range of other schemes were being investigated to help councils reduce costs and make them more transparent to their communities.
They included new benchmarking measures to rank councils on performance, with a scorecard system "in the mix for consideration".
"It's more about having a system of comparison that allows you to identify excellence, identify poor performance, and also encourage a process where those that are delivering excellence for communities, we highlight that and leverage off it."
There were aims to roll out a new performance improvement framework to assess councils which could be trialled by "volunteer" councils.