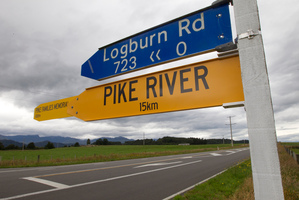 Thieves have stolen a jade plaque from a memorial seat dedicated to the 29 victims of the Pike River Mine disaster.
The seat was erected at the Cobden tiphead beside the Kahuna Boardriders clubrooms as a tribute, especially to fellow surfers Glenn Cruse and Kane Nieper, who remain entombed in the mine.
The seat was unveiled in January, 2011.
"If you have any information that could help lead to the apprehension of those responsible for this despicable theft, please contact us," police spokesman Rodney Beckett said.
- The Greymouth Star