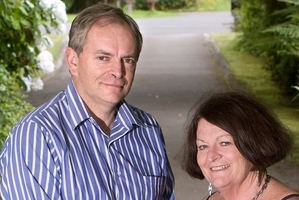 Principals are getting their salaries topped up by as much as $29,000 for extra work including running school radio stations, house sports events, and a car parking project.
Extra money can be paid to principals on top of their salaries for additional tasks and responsibilities undertaken during the school year.
Additional payments come from school funds, and a board must apply to the Ministry of Education for approval.
This year, the Ministry of Education approved payments totalling more than $1.35 million to 101 school principals, from primary to secondary level.
Those payments ranged from $380 to $29,173 and averaged $13,395, data obtained under the Official Information Act shows.
Since 2009, more than $6.5 million has been approved to be paid out after 544 successful applications.
The ministry said most schools received approval for extra work on international fee-paying student programmes, which could generate large amounts of revenue.
It would not reveal the amount of money paid out by each school nor the reason for it, citing privacy reasons.
However, a list of duties or responsibilities undertaken by principals included a rugby programme for international students, a laptop programme, the school farm, the school radio station, property projects and a state-of-the-art playground.
News of the payments comes amid recent controversy over voluntary school donations. A Weekend Herald survey of 125 schools last month found many had increased the amount requested, with Auckland Grammar asking for $975 a student.
However, Secondary Principals' Association NZ president Tom Parsons said there would be no board in the country that would use donations to pay principals. He said concurrent payments were entirely justified, and represented only a fraction of work principals put in over and above their core duties.
As principal of Queen Charlotte College in Picton, Mr Parsons has received additional payments for overseeing the school bus company and the school's extensive international student programme, as well as his role with the principals' association.
He said the amount of those payments was a private matter. However, the bus company and international student programme generated significant revenue for the school.
"Is that money worthwhile? Put it this way - if you put a person in there to run it, what would you pay them? The ministry on this concurrence business gets off very lightly. This is not extra money that the Government has to pay."
Ministry of Education guidelines state that concurrent payments cannot be more than 20 per cent of a principal's base salary.
"Sensitive payments" such as home phone rental where the phone is used primarily for work purposes can also be approved.
Between 2009 and 2013, the ministry has declined an average of five applications a year.
Requirements and procedures were tightened after a 2004 investigation by the Auditor-General found 11 per cent of secondary schools audited had made additional payments without ministry approval.
The two largest payments were $23,000 for a video conferencing project and a $10,000 performance bonus. A follow-up report in 2007 gave an account of a principal who had been unlawfully paid $269,000.
Secondary principals at state or state integrated schools had an overall average pay of $140,747 in March 2012, according to the Ministry of Education.
Rewarded for a job well done
John Paul College has topped up the salary of its principal, Patrick Walsh, to reward his work on the school's international student, building and special needs programmes.
"They are all responsibilities above and beyond what you would normally expect a principal to be doing within their normal job," Mr Walsh said.
He had helped recruit the Rotorua school's 40 international students.
"[The programme] brings in hundreds of thousands of dollars, and it is quite a large operation and an important one. And it does require a considerable amount of time and investment."
Mr Walsh said he was unsure of the exact amount of additional payments he received as it was added to his normal salary.
"It's important to note additional payments come not from the Crown but from secondary income such as international students."
A past president of the Secondary Principals' Association, Mr Walsh said most extra work by principals went unrewarded. Numerous surveys showed the majority of principals worked 60 to 70 hours a week, when their collective agreement specified they should be working 40.