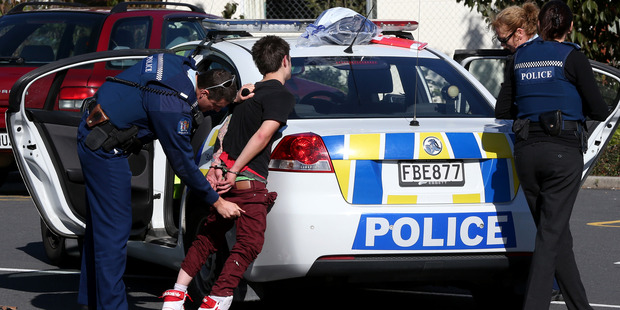 Stories making headlines around the regions today include three sneaky burglars who allegedly changed their clothes to throw police off their scent and a washed out railway causes problems in Hawke's Bay.
Three alleged burglars changed their clothes and hid in a supermarket after leading police on a pursuit through the city.
A section of rail line has been washed out at Ormondville.
One minute Ian Breadmore was helping save a house from fire. The next he was about to pass out.
Family and friends of missing fisherman Darrel Hamilton will continue searching in the hope Tangaroa, Maori god of the sea, will give up his body.
Rotorua men apparently believe waxing body hair is still a woman's domain.
Sacked principal Elgin Edwards believes he deserves to get his job back.
Several thousand people in and around Wanganui were left without power as another polar blast made its way up the country.
Pearl Sanger, 92, returned home from hospital only to find her home had been robbed and then set alight.
Tauranga residents are apparently among the happiest in the country.
A stunning cake influenced by a Christian Dior couture gown has been crowned the winner of The Shore City Art of Cakes Awards.
Quitting tobacco is never easy, but 20 Karikari Peninsula residents have proved that it can be done.
A car driving on the wrong side of the road caused a truck driver to crash near Masterton.
And finally the Otago SPCA has reaped the benefits of a young girl's approach to her 11th birthday party.
Other stories making headlines around the regions today include:
Top cop speaks out on mob attack.
Sadistic abuser jailed for 8 years.
Driver bashed with iron bar, court told.
Generosity encouraged for foodbank.
Cheerleaders ecstatic after big success.