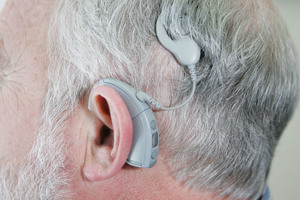 The Government has increased funding for adult cochlear implants by $1.6 million.
The additional funding will double the number who receive them to 40 a year.
Health Minister Tony Ryall said the total funding would reach $7 million.
"Currently adults can wait around two years for a cochlear implant. However, some wait longer depending on their clinical priority.
"We have invested nearly $7 million in one-off funding in the past four years to reduce how long adults wait for their implant. However, the Government thinks greater certainty is needed rather than peaks and troughs of patients receiving implants."
A cochlear implant is a surgically implanted electronic device that provides a sense of sound to a person who is severely hard of hearing or profoundly deaf.
In addition to 40 adult implants, 30 children and up to 16 newborns receive a cochlear implant each year. There is no waiting list for children or newborns.
Each cochlear implant costs between $45,000 and $55,000. The funding for the cochlear programme includes the implant device, surgery and lifetime support.
- APNZ