Angry ex-boss says swindler who cheated taxpayers is coming out of jail to a 'dream' home while victims still suffer.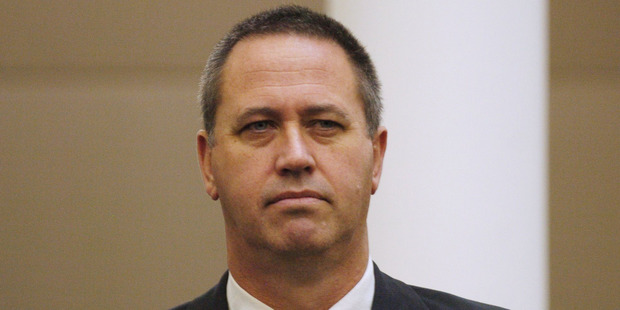 The mastermind of one of New Zealand's biggest public service frauds - the $16.9 million rort of a cash-strapped health board - is about to be released from prison to live on a property "most of us can only dream about", his former boss says.
Convicted fraudster Michael Swann will be released from prison at the end of this month and will live and work in Christchurch, says the Parole Board in a decision issued today.
Swann, 51, will have spent four years and eight months in jail after being sentenced in March 2009 to nine years and six months for his role in defrauding the Otago District Health Board of $16.9 million in a fake-invoicing scam.
He came to be known as "money bags", as he spent almost $11.6 million on expensive cars, including a Lamborghini, boats, properties and luxury holidays.
Former Otago DHB chairman Richard Thomson said Swann's release was not a surprise, but it was disappointing.
Swann was not remorseful, he said, and the only lesson he had learned was not to get caught.
"My understanding is he will be going to live in a property that most of us can only dream about.
"And he will be doing so, despite continuing to cause the population of Otago and Southland lost health opportunities as a result of his refusal during his prison term to engage with the board."
About $2.4 million has been recovered from Swann, mostly through the sale of seized assets including houses, a boat and a luxury vehicle.
Swann is subject to a $6 million pecuniary order, but "will be unlikely to ever repay that sum in full", the Parole Board said.
The direct cost of prosecuting Swann and seizing his assets has been about $1.24 million, not including police work.
The $6 million pecuniary order, made under the Proceeds of Crime Act, means any other assets found to have been amassed by Swann through his fraud can be seized.
But police and prosecutors doubt significant assets are still to be found.
At a parole hearing in Christchurch last month, it was revealed Swann would work for a health company.
The board was concerned about him living with his employer - a Christchurch businessman - because of possible "collusion", and in its written decision said Swann had found another supporter to live with.
The second address, also in Christchurch, was approved by the Department of Corrections.
Mr Thomson said Swann had caused the health board ongoing legal costs, although he could have prevented the extra expense "with a signature and at no cost to himself".
"I believe he's done that deliberately, and I find it extraordinary the Parole Board has not sought to establish whether he has co-operated in any way, or that it has not considered his failure to do so indicative of his lack of remorse.
"The primary issue is whether this man co-operated to put right what he did that was wrong and I know ... that he has failed to do so.
"That to me is indicative of both his personality and of his complete absence of remorse."
In its written decision, the Parole Board said Swann was not likely to re-offend.
But he should be banned from handling other people's money and managing commercial business.
"Swann, given the position he held, had the opportunity to offend and his ability to do so was increased by a lack of empathy for others and his greed as opposed to any need," the board said.
For the past nine months, Swann had been in a self-care villa within the prison and allowed on "authorised community outings".
But there was a "clear need" for boundaries on his residence and employment, the board said.
"He is not to be involved, directly or indirectly, in the oversight or management of any business enterprise and is not to be involved in the handling of other persons' money or invoices relating to any business or commercial enterprise."