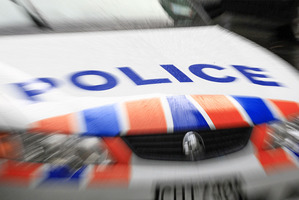 The owners of a car smashed in a series of attacks across three Tauranga suburbs say they struggle to understand the motive behind the vandalism.
Police believe a group travelling in a white car used a bat, or similar object, to smash the windows, wing mirrors and bonnets of parked cars in Christopher St in the Avenues, Carmichael Rd in Bethlehem and Devonport Rd in central Tauranga on Saturday night.
The owner of a Mazda Familia parked on Christopher St said he was sleeping when he heard a commotion outside about 10.45pm.
"They just hopped out of the car with either a baseball bat or crowbar. They yelled out and just started smashing the windows. Then they hopped back into the car and drove off at speed," he said.
The man did not want to be named, for fear of retribution.
"It was senseless stupidity. Just random, " he said.
The vandals smashed the windscreen and driver's window.
"It's just a hassle. You have to go through the insurance company and clean up the mess."
The group was "yelling and screaming out" but he could not make out what was said.
The man's wife said she heard the car "hooning around, speeding like anything" before the attack.
A Carmichael Rd resident said she and her husband heard four loud bangs about 10.45pm. When they went to investigate, they saw a group of youths hopping into a white stationwagon before it sped off.
"We thought maybe they had smashed up the bus shelter, because that's where it [the noise] was coming from. Then we came out and it was a parked car on the other side of the road."
The woman, who also refused to be identified, said the late model car was parked outside Bob Owens Retirement Village and was damaged badly.
"They had smashed the wing mirror and bonnet. When I rang the police, they said they had another report of something like that happening."
It is understood the car belonged to a village staff member. No one at Bob Owens was able to comment yesterday.
An attack on a parked car on Devonport Rd was also reported.
Acting Senior Sergeant Owen O'Brien said there were three or four cars damaged across the city and the same group was believed to be responsible.
Anyone with any information can contact Tauranga police station on (07) 577 4300 or call the anonymous Crimestoppers line on 0800 555 111.
For more articles from this region, go to Bay of Plenty Times