Nelson man who saved toddler is gutted river rescuers too late to help grandmother.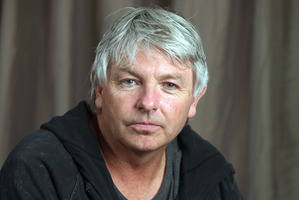 A man who saved the life of a toddler trapped in a car submerged in a Nelson river has been hailed as a hero - but is shaken by the rescue effort which came too late for the boy's grandmother.
The Nelson resident, an Englishman in his early 20s on a working holiday visa, was among the first on the scene after a car crashed into a creek and quickly became submerged.
He and three other members of the public, including builder Gary Miller, 30, and paua diver Philip Walker, 53, have all been praised by police after they braved freezing waters to come to the family's aid.
While Mr Walker and Mr Miller struggled to free two adult passengers, the other man smashed a rear window and pulled an unconscious 2-year-old boy to safety. Janice (Jan) Anne Fa'avae, 68, died at the scene after she could not be resuscitated. Her grandson, Ali Fa'avae-Mika, 2, and her husband Filemoni (Phil) Fa'avae, 69, were taken to hospital in a serious condition.
Ali remained in a critical but stable condition in Starship hospital yesterday, after being flown to Auckland following the accident on Saturday.
In a statement released through police, the family expressed their gratitude to those who had come to the rescue.
A family spokesman told the Herald last night that they did not want to comment further until Ali's condition had improved.
Police and ambulance services have also praised the rescuers, saying the accident would have been a triple-fatality if not for their efforts.
But the man who pulled Ali from the car was still too shaken yesterday to talk about the rescue, and wished to remain anonymous. He was back at work yesterday afternoon, with a bandage on the hand used to punch through the car window.
His boss said the man was not comfortable with being recognised for his bravery. She believed he had been the first to enter the water.
"His hand is not looking very good ... it's such a traumatic thing, he is very upset that he couldn't do anything for the lady. We had a chat last night, and he was just so gutted."
Several attempts were needed to free Mrs Fa'avae, who was caught in the crushed car by her seatbelt. When she was carried to the riverbank of Saltwater Creek, off QEII Drive in Nelson, fire and ambulance crews unsuccessfully performed CPR.
Yesterday, Mr Walker, 53, said he was proud of his actions and that the rescue had been a blur.
"It was all over very quickly," he said. "I'm happy with what I did. It's just a shame I wasn't there slightly earlier to help get her out."
Mr Miller jumped into the river after his car was flagged down by a lady who was "freaking out". The driver's door was locked, and he had three tries at swimming down.
"It was very murky. It was hard to see, but I could tell she was unconscious. When I grabbed her hand she didn't grab back," he told Fairfax media.
Family and friends have paid tribute to Mrs Fa'avae on Facebook, with one describing her as a "gentle soul that I'll never forget".