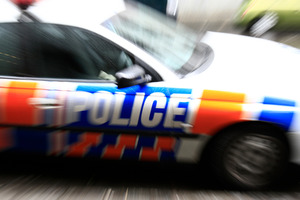 A young mother with an unrestrained three-year-old child in the front seat was among 100 drivers who were arrested in a drink driving crack-down in Auckland over the weekend.
Police said the woman in her 20s gave a reading of 628 micrograms of alcohol per litre of breath, well over the 400 microgram limit, when she was stopped at checkpoint early on Saturday afternoon.
Her three-year-old child was not wearing any restraint and was travelling in the front seat, police said.
The woman was arrested as part of a continuous 31-hour crack-down on drink driving in the Auckland region, known as Operation Continuum, which ran from 11pm on Friday through to 6am today.
More than 17,500 drivers were stopped and breath tested, and 100 were found to be driving with excess breath alcohol.
Another three people suspected of driving under the influence of drugs gave blood tests, and would be prosecuted pending the results of the tests.
The highest breath alcohol reading, of 1035 micrograms, was given by a 27-year-old man who was already facing drink driving charges.
He was arrested for breaching his bail condition, which banned him from drinking alcohol, and had his vehicle impounded.
Auckland City operations manager Inspector Gavin Macdonald said while 100 offenders was still far too many, it was pleasing to see a lot of other people using alternative transport such as taxis or a sober driver to get home.
He said police and partner agencies would continue to work together to make Auckland a safer place - and people should expect to be stopped anytime, anywhere and would face prosecution if they continued to drink and drive.
- APNZ