The woman who took court action against domestic abuse crusader Owen Glenn now works at the frontline of violence in homes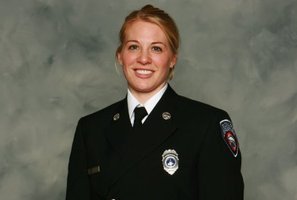 Marja Shaw was on holiday in Mexico when she met Owen Glenn.
She was in her early 20s and a university student there with her girlfriend. He was a multi-millionaire.
"He was a nice, likeable, intelligent guy," she says on the phone from her home near Seattle, Washington State.
He offered her what should have been a golden opportunity - a job with lots of travel.
She's not even sure the job had a title, but agrees "personal assistant" probably fits best.
It involved making his travel arrangements, and tagging along on trips.
"It was pretty interesting. That was just the right time of life to be travelling. I don't think I would have otherwise."
She came to Auckland with him, and remembers the buzz of excitement for the America's Cup and Fashion Week.
It lasted for a few months and came to an abrupt end on or about October 9, 2002 in Honolulu.
Court charges allege Glenn "did intentionally, knowingly or recklessly physically abuse Marja Shaw, a family or household member".
In October the following year, Glenn pleaded "no-contest" to an amended assault charge and by April 2004, the charge was dismissed.
Shaw won't talk about what happened and said she is surprised Glenn is discussing the case as she believed they had an arrangement not to talk about that or the "wrongful termination" employment case she also lodged.
Glenn, who hasn't named Shaw publicly, told Campbell Live last week matters were sorted when he paid her to settle, although he insisted he would have won had the case gone to court.
Shaw, 33, knows about domestic violence - it's her job as a fire fighter to help clean up the mess.
"About 80 per cent of our job is medical. We do the emergency medicine. I've been to some very bad calls with children. I've seen women beating men and men beating women. You just scoop 'em all up and take 'em to hospital."
That's why she thinks the Glenn Inquiry into family violence is "definitely a worthy cause" that she hopes isn't derailed by the court case.
"I wish my name wasn't involved," she says, when asked about the media interest from Downunder. I wish my phone would quit ringing and my family and I could have a nice peaceful week."
In the background, her 3-month-old baby daughter Calin babbles. Shaw and her wife Beth Stowell, a chief mate for Seattle State Ferries, also have a 2-year-old daughter, Atley. Shaw was birth mother to both.
She and Stowell married nine years ago in Canada, and renewed their vows in December, days after gay marriage became legal in Washington State.
Glenn has used the words "harassment" and "extortion" to describe their dealings, and has repeatedly said he has never hit a woman.
He said the woman who made the complaint - Shaw - had suggested he pay her to make a statement that there was no truth to the Hawaii claims.
Shaw told the Herald on Sunday that her lawyer contacted Glenn's legal agent. Having agreed not to discuss the Hawaii case, she wanted to voice her support but did not want to deal directly with Glenn. She advised her lawyer to get his fees paid by Glenn.
The Glenn Inquiry's board is likely to announce its future look and direction next week.