Human Rights Commission says its concerns directed not just at two new bills but broader concerns of trading freedoms for security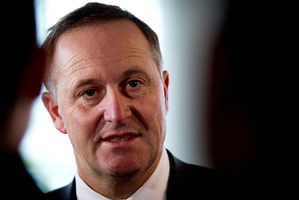 The head of the Human Rights Commission says Prime Minister John Key has misrepresented its highly critical report on his two controversial spy bills and wider surveillance issues.
The report said that the Government Communications Security Bureau and Related Legislation Amendment Bill and the Telecommunications (Interception Capability and Security) Bill lacked sufficient checks against abuse of power and did not provide for adequate transparency and accountability.
Given the commission's concerns about the legislation and wider worries about oversight of intelligence agencies, its primary recommendation was for a full and independent inquiry into New Zealand's intelligence agencies.
The report to Mr Key - one of only four direct reports by the commission to a prime minister since 1993 legislation established the mechanism - comes after submissions on the two bills closed this month.
Mr Key, who has known since last week the report was coming, received it on Tuesday. Yesterday he dismissed it as a poorly put together and "tardy" submission on the legislation.
"I actually don't think it was a very good submission at all; they need to pull their socks up. If they're going to continue to be a government-funded organisation they should meet the deadlines like everyone else did."
The chief commissioner, David Rutherford, told the Weekend Herald Mr Key "took a view that we were submitting to a particular committee and we weren't doing that".
"We could have done a submission on each of the two bills but that wouldn't have dealt with the broader concerns. The issue for us is very, very much that we want New Zealanders to start thinking about what level of surveillance they believe is warranted in order to protect them on one hand, and enable them to be free on the other."
Opposition Leader David Shearer, who has also called for an independent inquiry, said Mr Key appeared to be threatening the commission with his comment about its funding.
However, Mr Rutherford said he didn't take Mr Key's comment that way but it was clear the Prime Minister wasn't happy with the report.
"Our job is at times to criticise government policy or legislation from a human rights angle. It would be naive of us to think they would ever like it."
Mr Rutherford said it took time for the commission to complete its report because it was trying to get to grips with what it considered the most important issue - mass surveillance.
The commission was concerned that any mass surveillance conducted by the GCSB or any other New Zealand agency should be in relation to a real threat and proportionate to that threat.
It was also concerned about foreign intelligence services collecting information about New Zealanders under the new legislation.
"The relatively innocuous description in the explanatory note does not reflect the full extent of what the GCSB bill will allow - namely, permit foreign intelligence agencies to access data about private citizens in New Zealand," the commission said in its report.