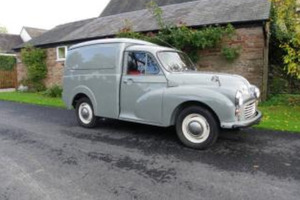 Police have received a number of calls about a light-coloured van which may hold the key to finding the killer of Auckland teenager Jane Furlong - more than 19 years after her death.
Miss Furlong, 17, was reported missing by her boyfriend Daniel Norsworthy in May 1993. Her skeletal remains were found more than a year ago buried in sand dunes at Sunset Beach, Port Waikato.
Homicide inquiry head Detective Inspector Mark Benefield said police believe the van is linked to Miss Furlong's death and are keen to hear about sightings of it.
The van is described as a light-coloured Morris or similar and since a picture of a Morris van was circulated on Thursday, police have received at least 14 calls from people with information.
Spokeswoman Noreen Hegarty said calls were continuing to come in.
"As a result of some of these calls Operation Darlia [the homicide inquiry] is pursuing a positive line of inquiry around the van in question," she told the Weekend Herald.
"Obviously we'd very much like to know the registration number of the Morris van that we believe frequented Karangahape Rd and Port Waikato 20 years ago, and any information about who used it."
Mr Benefield said the van had a distinctive shape and he was confident someone would know who the owner was at the time.
Miss Furlong's mother, Judith, has been briefed by police on the development. She hoped the new information would help drive out her daughter's killer.
On July 1, police said they had obtained a warrant to search the address in Heretaunga Ave, Onehunga, where Mr Norsworthy and Miss Furlong were living when she vanished.
Mr Benefield said items had been taken from the lawn area of the property and would be tested to see if they related to the murder investigation. The search took place after police received new information.
"We are determined to get to the bottom of this inquiry," Mr Benefield said. "The investigation has taken us in a number of directions and we have spoken to a large number of people, many who knew Jane.
"I believe there are several people who know what happened to Jane and some of them are probably feeling a little nervous right now."
A reward of $50,000 for information about those responsible for Miss Furlong's death was offered by police in March and is available until September 1.
Can you help?
Anyone with information about the Morris van or Jane Furlong's death is encouraged to contact the Operation Darlia team on 0800-675-263