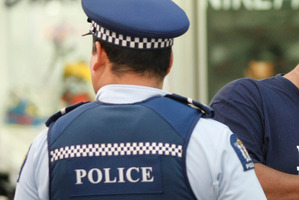 A drug dealer's sprawling Waikato farm where he cooked P and stashed away machine guns has been forfeited to the Crown and sold for an undisclosed sum.
Meth dealer Timothy Andrew Clifford was caught in 2009 as part of Operation Cape where police smashed a $1 million a year P making and dealing ring.
Clifford, 43, pleaded guilty to 10 charges including the manufacture and supply of methamphetamine and possession of firearms.
Now, APNZ can reveal his 2720-acre farm halfway between Raglan and Hamilton sold under a law targeting criminal profits.
The drug ring's kingpin, Stephen John Gray, was sentenced to 12 years in prison and forced to hand over more than $5 million of assets - the largest forfeiture in New Zealand history.
The 56-year-old businessman, who ran car yards in Hamilton, was sentenced in March at the High Court at Auckland.
Gray had five years knocked off his original sentence because he agreed to give $2.7m worth of property and cars, as well as $2.4m of profits from his drug dealing enterprise, to the Crown.
Clifford owned the huge farm at Waitetuna where detectives found ingredients and chemicals needed to cook methamphetamine.
There was enough hydrophosphoric acid to make 88kg of P, with the right amount of other ingredients.
Fifteen firearms were hidden on the land, including two fully automatic assault rifles and an MP5 submachine gun.
Analysis of Clifford's financial records showed he received an income of $4.1 million between June 1999 and May 2003.
He used an accountant to deposit cash in various accounts to disguise the origin of the money, which was then funnelled elsewhere to make large purchases such as the farm.
His property was seized under the 2009 Criminal Proceeds (Recovery) Act, forfeited to the Crown, and sold.
Bayleys real estate were contracted to sell the property as a mortgagee tender on behalf of ANZ.
The tender closed last Wednesday and estate agent Mike Fraser-Jones confirmed it has been sold, but refused to comment further, forwarding further queries to ANZ.
An ANZ spokesman said on completion of the sale, proceeds will be used to repay debt owed to the bank under the mortgage, and any surplus will be paid out in accordance with rightful claim on the proceeds.
"Lending in respect of this property was in the normal course of business of an operational sheep and beef farm.''
The huge property with two farmhouses has around 35 paddocks, woolshed, stock yards, three sleep-outs, and an in-ground swimming pool.
However, the seller warns its stocking rate needs improvement, after it's been "relatively loose with an easy care attitude taken in recent years''.