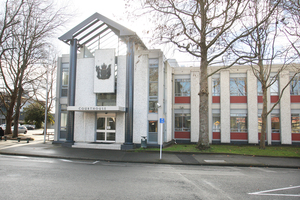 A desire to watch Wimbledon live on television has led to a man appearing in court and getting a sentence of community work.
Beneficiary Francis Robert Macnab, 59, admitted a charge of disorderly behaviour when he appeared in the Whanganui District Court on Tuesday.
Police prosecutor Sergeant Steve Butler said police were at a Harrison St address at 1am on July 4 when they heard a man shouting obscenities. The officers investigated and found the shouts coming from a house in Bell St, where Macnab answered the door.
He shouted obscenities at police and continued to do so when taken to the station, where he told police he was angry at his associate for not getting the television working so he could watch the tennis.
Macnab's defence counsel, Jamie Waugh, explained the television problem was "the last straw" in a history of issues between the pair, rather than being an isolated incident.
He also said Macnab accepted he had over-reacted when police arrived at the address.
Judge David Cameron listed Macnab's criminal history, including heroin consumption, convictions for resisting police and for behaving threateningly. He also said Macnab had "a huge alcohol problem" with five drink driving convictions to his name.
"What a terrible history, Mr Waugh, and here he is making himself a real nuisance to police. I view this offending in a very serious light given his past conduct.
"I'm not impressed, as you can tell," he said.
Mr Waugh submitted a rehabilitative sentence would probably be best, as supervision would have little effect on his client.
Macnab was sentenced to 80 hours community work.
For more articles from this region, go to Wanganui Chronicle