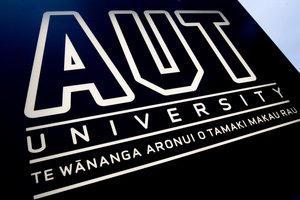 Auckland University of Technology's Manukau campus will be expanded to allow the number of students to more than quadruple by 2020, Tertiary Education, Skills and Employment Minister Steven Joyce announced today.
The Tertiary Education Commission has decided to support the expansion, which will see the number of equivalent fulltime students increase from 940 currently to 4100 by 2020.
"With this expansion, AUT will be able to provide more degree-level programmes, and of a wider range than is currently available locally in south Auckland," Mr Joyce said.
"One of the Government's tertiary education priorities is lifting the achievement of Maori and Pasifika. AUT's Manukau campus is a proven success in raising participation for these students in tertiary education."
He commended AUT for all it had done already to increase the opportunities for Manukau's young people.
"This expansion is the next crucial step towards increasing student places to meet demand and helping students achieve at the highest levels."
- APNZ