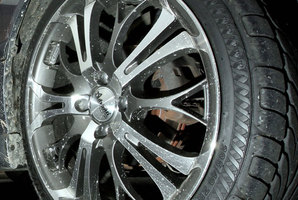 A 21-year-old is alleged to have tampered with his former girlfriend's car, causing the wheels to fall off when she tried to drive it yesterday.
The Rolleston man has been arrested on charges of endangering transport and unlawfully interfering with a motor vehicle.
Police say the man loosened the wheel nuts of the woman's car as it was parked outside her Rolleston property on Wednesday night and again on Thursday morning.
Sergeant Dan Harker said it had been "just an incredibly stupid and dangerous thing to do and the consequences [of such an act] can be severe".
"She was pretty shaken up - as you would be if you go to drive along and the wheels fell off the car," he said.