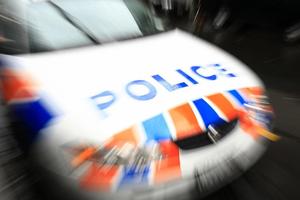 Northcote Pt was put into lockdown last night as police checked cars and hunted through gardens for a car thief.
Officers descended on the suburb en masse about 9pm, setting up roadblocks, deploying a helicopter and asking residents and bar and restaurant patrons to stay indoors.
Resident Haley McCrystal Coe tweeted: "Heard the police helicopter then two guys stormed into our backyard, jumped over and broke the fence."
Nikki Bezzant tweeted: "Helicopters, police cars everywhere... It's all action in Northcote Point."
A Northcote Tavern patron said there were "roadblocks everywhere" and up to 10 police cars circling the suburb.
Inspector Shawn Rutene said people were asked to stay inside so a dog unit could find the offender. The fugitive was still at large.