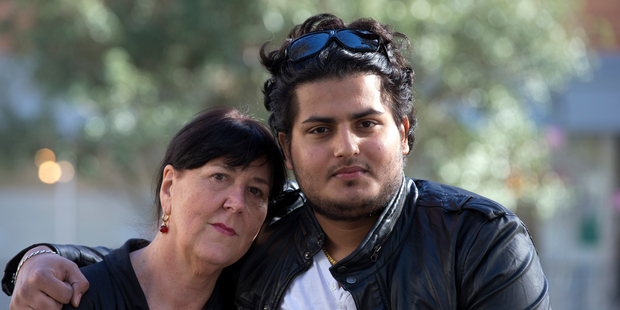 A couple embroiled in a battle with Immigration to prove their love is real are moving to the South Island to keep their dream of remaining in the country alive.
Indian national Balwinder Singh, 22, had his application for a work visa under the partnership category declined because the agency did not believe his marriage to 59-year-old Kiwi Glyn Kessell was genuine and stable.
The former Vodafone business specialist said his inability to work because he was without a visa had left them in a "serious financial situation".
"We definitely have money issues and cannot pay our rent, and at one point we were owing our landlord over $8000," Mr Singh said. "We are moving to Dunedin because my wife has been offered a job there and we are hoping that would keep us going until I get my visa."
Immigration cited Mr Singh's "significant age gap" of nearly 40 years to his wife, who turns 60 in September, as one of the reasons for denying him the work visa.
The couple met in a hairdressing salon in Glenfield last year, and their relationship progressed to intimacy within three weeks and marriage two months later. Mr Singh, also known as Ben, vowed he would "fight to the end" to prove that his relationship with his wife was real, and had borrowed $6000 from a finance company to take the case to the Immigration and Protection Tribunal.
Their landlord in Birkenhead, Linetta Walker, said their tenancy was terminated following arrears of rent and water.
Mrs Kessell-Singh told the Herald before boarding a ferry to Picton yesterday, said she had transferred the rent into the landlord's account but it would "take a few days to clear".
Immigration area manager Michael Carley said it would respond within the specified 15 working days to the complaint lodged by Mr Singh's immigration agent, Tuariki Delamere, who complained that the assessing officers had discriminated over age, culture and religion in their decisions.