Conference leader says generic abilities rising as most desirable graduate attribute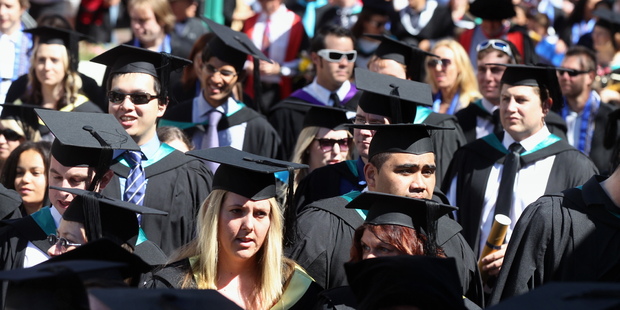 More New Zealand employers are ignoring candidates with the best university grades in favour of those who clearly demonstrate skills, a conference has heard.
Universities are grappling with how best to produce graduates who are employable, with businesses signalling they need more specific information than just a qualification.
Professor Roy Crawford, chair of Universities NZ and vice-chancellor University of Waikato, opened the Graduate Employment Conference in Auckland yesterday by addressing the trend.
"A key role for a university is to prepare graduates for careers. Not just imparting short-term skills that can become outdated quickly in the modern world.
"Quite often they [employers] are not looking at the grades, they are looking at the individual and the broader range of skills that they have hopefully developed at the university."
Dr Crawford said employer surveys showed "generic skills" such as the ability to relate to and work with others were more highly rated than academic grades.
"Transferable skills are vital and more important than ever as occupations become increasingly fluid. People often change positions and careers in the course of their lifetimes."
Although students gained many of those skills during study, there could be a role for universities to more clearly recognise specific skills.
Dr Crawford's comments followed a presentation by Andreas Schleicher, deputy director of education at the Organisation for Economic Co-operation and Development.
Mr Schleicher, visiting New Zealand as a guest of Education Minister Hekia Parata, said many countries had a "toxic mix" of university graduates who struggled to find work and employers who complained they could not find people with relevant skills.
Up to 45 per cent of New Zealand employers said they had recruitment difficulties, he noted. There would always be a lag between university courses and future job requirements, but such a high proportion highlighted skill mismatches.
"We need to shift from qualification systems to skills systems, and recognise a much wider range of skills. I think that is a real question for universities - how do universities themselves mark skills?
"When you say you get an accreditation for an online course, what does that actually mean? I've read something on the internet? These are the kinds of things that we have to address," he said.