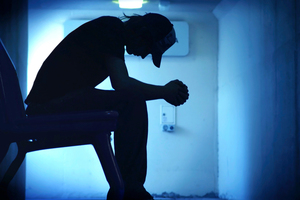 The Law Commission has been asked to review the media's reporting of suicides out of concern that the law does not cater for the huge growth of social media.
At present, the Coroners Act restricts the information that could be published about an apparent suicide.
A Ministry of Justice review of the Coroners Act found the restrictions on media reporting of self-inflicted deaths were unclear, and did not take into account the discussion of suicides online in places such as Facebook and Twitter.
Courts Minister Chester Borrows said the Law Commission's recent work in the regulation of social media meant it was well-placed to review the restrictions.
Under current law, media outlets could not publicise any information about a death which appeared to be self-inflicted until an inquiry was completed - unless the coroner gave permission.
If a coroner found the death was suicide, media could be given permission to publish the person's name, address, occupation, and the fact that the coroner had found that the death was self-inflicted.
Mr Borrows said reporting of suicides was a delicate subject, and there were strong views about the benefits and risks it could carry.
The current restrictions were in place because some research showed a link between media reporting of suicide and copycat suicides, and publication of details could encourage the public perception that suicide was an appropriate response to life stress.
However, some groups felt that removing or loosening the restrictions would allow more open discussion of suicide in New Zealand and could help reduce the rate of self-inflicted deaths.
The Law Commission would consider these views and report back to Justice Minister Judith Collins in March 2014.
Where to get help
• Youth services: (06) 3555 906
• Youthline: 0800 376 633
• Kidsline: 0800 543 754 (4pm to 6pm weekdays)
• Whatsup: 0800 942 8787 (noon to midnight)
• The Word
• Depression helpline: 0800 111 757 (24-hour service)
• Rainbow Youth: (09) 376 4155
If it is an emergency and you feel like you or someone else is at risk, call 111.