Minnie Baragwanath driven by desire to live in world that 'considers everyone'.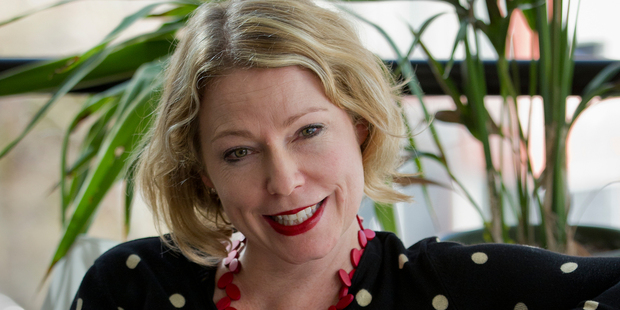 Minnie Baragwanath has been labelled "disabled" since she was a teenager.
But instead of that having a negative effect on her, it stirred a passion that would help her become a leading advocate for people with disabilities.
Ms Baragwanath is a winner of this year's Sir Peter Blake Leadership Awards.
She is the founder and chief executive of Be.Accessible, a company and movement established to ensure New Zealand is a more accessible place for everyone - no matter what their circumstance.
A rare eye condition means she is legally blind. She does not have a guide dog or use a walking stick, but cannot read labels or signs.
Ms Baragwanath said being labelled a disabled person from a very young age had struck something within her.
"I became really conscious of this new label and what things were like for me and others being labelled. I just started to feel a new and very deep passion for wanting to make the world a more accessible place for everyone and creating a world where everyone can just be themselves.
"I deeply believed that there was a way that people could be better improved."
Ms Baragwanath has worked in the sector for the past 15 years. During that time the Be.Accessible group has worked with dozens of businesses and organisations to improve access to buildings, for example.
Among those are the Auckland Art Gallery, the Auckland Zoo, Auckland University of Technology, Progressive Enterprises and district health boards.
Ms Baragwanath said she did not like to use the word "inclusion", but that was exactly what they were trying to achieve - a world that considered everyone when making its streets, buildings and laws.
Accessibility was also about social acceptance and making sure everyone was treated equally.
"Take, for example, someone with a disability going to a cafe. You can have access to that cafe, but if you go there and the staff treat you differently, then you're not going to go back, so then that's not accessible any more."
Ms Baragwanath said it was gratifying to see establishments such as hotels really taking on what Be.Accessible's work was about.
"We found out that a hotel in Wellington had printed all its menus in Braille and trained their staff in sign language. It's those kinds of things that are so powerful to us."
Blake Leaders
This week the Herald profiles the six 2013 Blake Leaders.
Tomorrow: Music programme director Dr Joseph Harrop.