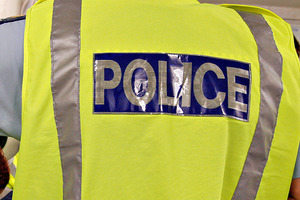 Police have named a woman killed in a crash in Waikato on Monday.
Eileen Veronica Sealy, 52, was thrown from her car on State Highway 30, near the junction of Maraeroa Road, at Benneydale, early on Monday.
Preliminary findings indicated the crash occurred as Ms Sealy's car took a bend, Waikato police district prevention manager, Inspector Rob Lindsay, said.
"The corner was on an easy downhill grade and her vehicle has left the eastbound lane and gone on to the grass shoulder, striking an open culvert and causing the vehicle to roll," he said.
Ms Sealy, who was not wearing a seatbelt, was thrown through the driver's window and landed in an open drain about eight metres away.
Mr Lindsay said that because the crash occurred in an isolated stretch of road during the hours of darkness, passing motorists would not have been able to see her body until a passing truck driver stopped to investigate about 3.30am.
- APNZ