Estate agents in Whangarei say city and environs attracting young professionals and retired folk.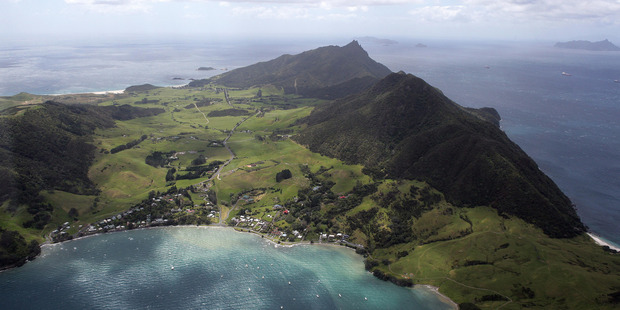 Many properties around Whangarei are being bought by Aucklanders as house hunters look north because of high prices in the city.
One real estate company said almost half of its recent sales were to former city-dwellers.
The buyers are a mixture of retired couples cashing in on their houses in Auckland, investors priced out of the city but still wanting to be close enough to visit their rentals, and professionals buying their first homes.
Quotable Value figures out yesterday show the average price in Whangarei is $330,932, 16.4 per cent lower than its 2007 peak. Auckland city has risen to $760,912, up 22 per cent, and the wider region to $639,385, up 17 per cent.
The manager for Bayleys in Whangarei, Bream Bay and Dargaville, Tony Grindle, said of the company's last 30 residential sales over the past two months, 14 have sold to Auckland buyers.
The Marsden Cove development in Bream Bay, south of Whangarei, has appealed to self-employed people such as tradesmen who had businesses they could "pick up and move", as well as retired couples, he said.
"The majority of our inquiries are going into that area. Inquiry from Auckland is far outweighing the supply of listings of stock."
Whangarei Heads properties also appealed to retired Auckland couples while investors were more interested in city fringe areas.
"They are saying that the pricing levels for Auckland residential property no longer make investing in Auckland viable, so they are looking to Whangarei which is close by so they can visit their properties, and a heck of a lot cheaper than Auckland so their returns are far better," Mr Grindle said.
The company has now launched a marketing campaign aimed at Auckland buyers.
"Whangarei has grown of age, it's not quite the problem child that it was 10 years ago. There are good things happening. There's money being invested by the Government."
Harcourts Whangarei franchise holder Mike Beazley said about 30 per cent of its sales were to Aucklanders. But there were few young professionals because of a lack of jobs.
"If there was an employment lift, I'm sure we'd get the others as well, but just at the moment it's more that middle-to-retiree age that are coming up. A lot of them have sold and just want a lifestyle choice."
The areas of Kamo west, Maunu and Glenbervie were popular among Aucklanders.
Most economists expect the Reserve Bank to raise the benchmark interest rate from a record low 2.5 per cent next year in part to contain the housing market in Auckland.
Dream home for $2.8m
Former Mitre 10 Dream Home host Jayne Kiely has sold her Auckland residence for $1 million above its valuation.
The former Commonwealth long jumper-turned TV presenter bought the house in Remuera with her pilot husband, Paul, for $555,000 in 2002. After renovations, the couple, who have two sons, have sold the property for $2.815 million.
The 1920s weatherboard bungalow, with four bedrooms and three bathrooms, is 420sq m on an 825sq m section.
There were six interested parties in the Bayleys auction room last week with bidding opening at $2 million.
Having presented two home makeover shows, Kiely, 49, started her renovation nine years ago but building was stalled when a subcontractor accidentally set fire to the house with a blowtorch.
She told Herald Homes the family had to move out for several months and the fire made them rethink plans.
After inspecting the roof for damage and noticing the expansive views, the couple added a top-storey main bedroom suite that made the most of them. They also put in a rumpus room underneath the house.
Star's home sold
Sale price: $2.815 million
CV: $1.88 million.