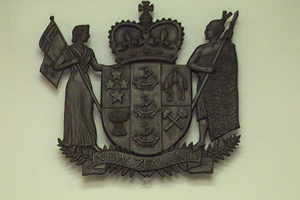 A man who secretly filmed a 10-year-old girl changing by a public fountain has avoided jail.
Richard John Snook, 42, appeared for sentencing today at Napier District Court.
He previously pleaded guilty to four charges of making an intimate visual recording and one charge of breaching his release conditions.
The court heard today that Snook purchased a video camera from a pawn broker on January 31 before going to Marine Parade in Napier where he began to secretly film a young girl aged about 10.
The girl was with a young boy and both were getting changed into clothes next to a fountain.
Snook then zoomed in on the young girl who was naked from the waist down.
Three further videos were found on the camera which showed Snook setting up the camera, facing upwards, inside a backpack.
He then proceeded to walk in and out of shops on Emerson St in Napier and manoeuvre the backpack to film up women's skirts and dresses.
When spoken to by police Snook admitted on five or six occasions he had walked up next to women to film them and tried to get as close as he could .
Judge Geoff Rea said the filming of the young girl and the women was done without their knowledge and without consent.
He said the filming was for sexual reasons.
During sentencing he took into account Snooks early guilty plea and said the breach of release conditions was technical and therefore not an aggravating factor.
Judge Rea also took into account Snook's previous offending but said there was nothing similar in his history.
He said the filming of the young girl meant Snook was not eligible for community detention and instead sentenced him to four months' home detention.
Judge Rea warned Snook that should he breach his sentence, he would be going "straight to prison for some time".
For more articles from this region, go to Hawkes Bay Today