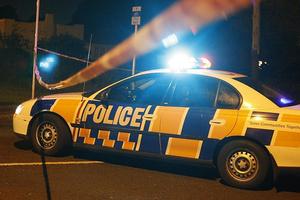 The police watchdog has raised concerns about officers' actions while pursuing a drunk driver through the streets of south Auckland, which ended in a crash that left a passenger dead.
Georgina Cherish Stone-Te Haara, 20, was killed and three others seriously injured when a stolen Holden Barina, driven by 17-year-old Setefano Tonga, crashed and rolled on Chapel Rd in Flat Bush on December 5, 2010.
The Independent Police Conduct Authority today released its report, which concluded that Tonga's actions ultimately led to Ms Stone-Te Haara's death, but that the officers involved had not met certain standards.
However, it found they had been justified in initiating the pursuit.
It found that a new digital radio system introduced six days earlier had resulted in communication problems "which affected nearly every aspect of the incident", and that police should have ended the chase sooner given the risks it posed to the public.
Officers deployed road spikes in two separate locations to try and stop the vehicle - which by some estimates reached speeds of up to 180km/h - and the authority found they had not done so in accordance with police policy, with particular concern raised around the location chosen for the deployment.
The pursuit was initiated in Maraetai in the southeast when an officer tried to apprehend Tonga because the car had been identified as stolen and linked to a bag snatch.
The pursuit lasted four and a half minutes and covered 6.7km.
After the chase had been called off, the Holden lost control, struck the edge of a concrete driveway and rolled a few times before landing upside down.
Tonga, Ms Stone Te-Haara and another passenger were thrown from the vehicle - both surviving passengers later told police that Tonga had told them to remove their seatbelts so they would be ready to run.
Two witnesses made complaints about the police's conduct that day.
One man said police had chased the car into an area full of traffic and pedestrians, another complained that the use of road spikes had put her family in danger.
"[The fleeing] car didn't slow down at all but it swerved towards us to try and avoid the road spikes. I actually thought that [it] was going to hit us," the witness said.
The authority agreed.
"... the authority is concerned about the deployment of road spikes near a major intersection controlled by traffic lights. However, the authority is unable to conclude that the deployment site was unsuitable in the circumstances."
Tonga pleaded guilty to manslaughter and other offences including driving with excess blood alcohol. He was sentenced to five years and four months' imprisonment and disqualified from driving for seven years.
In response to the authority's report, police said they were justified in pursuing the vehicle.
"Police do not want to see anyone die needlessly on our roads, but we always face a difficult balance when people choose to risk their own lives and others' lives by driving drunk, dangerously or at speed to avoid police," said Counties Manukau district commander Superintendent John Timms.
He said much work had been done since the incident to address the radio difficulties experienced that day.
"We'll continue to improve our training and policies to ensure that pursuits are conducted in ways that minimise risks to other road users. We are committed to making our policy as safe as it possibly can be, given that this is always a dangerous and highly unpredictable situation."
- APNZ