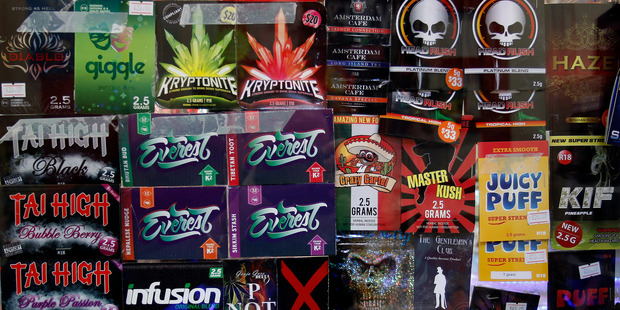 Stories making headlines around the regions today include a mother who believes her son should stay behind bars and the future of synthetic cannabis.
Whangarei legal high outlets say e-Cigarettes with synthetic cannabis in them could be the future of the industry.

A Napier mother has said that prison is the best place for her son after he assaulted her.

Neil Cudby plans to cycle from Tibet to Nepal using his hands.

Offers to build an access ramp for a tetraplegic girl has left her mother overwhelmed.
The name most people still associate with Oamaru's lolly factory is coming back.
Carterton resident Dorrie Bollard is celebrating her 100th birthday.
In the five months since she was born, Skyla Waters has spent more time in hospital than at home.
An aspiring New Zealand astronaut is set to enthral Queenstown pupils today.

A Rotorua man has made his mark on the America's Cup boat.

Police believe burglars who broke into Makoura College made their escape on a stolen lawnmower.
A Tauranga neighbourhood wants action taken on extending a footpath before someone is killed.
The former Black Power president now lives in Wanganui where he is taking charge of his life.
And finally Kaeo locals are not taking the potential closure of Kauri Lodge lying down.
Other stories making headlines around the regions include:

Group hopeful erosion work can still go ahead.
Te reo still a poor cousin of English.
Rotorua winter photo competition.
Club wins top award for its 'field of dreams'.
Find your passion, students told.
All abuzz after stage success.