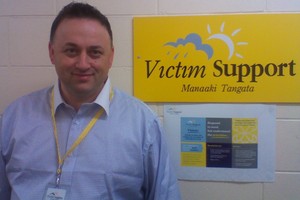 This week for our "What I do" series, we'll be speaking to Victim Support volunteer Ray Whitworth.
Mr Whitworth is one of about 900 volunteers across New Zealand who works with Victim Support helping people deal with crime and trauma.
Mr Whitworth worked for Victim Support in the UK before coming to NZ in 1996. He was involved first with Victim Support in Hamilton before volunteering with Victim Support Waitakere since 2011.
He has completed specialist training with Victim Support in family violence, homicide support and supporting families after a suicide.
Almost all of Victim Support's work is referred by the police and includes responding 24/7 to crisis situations, providing on-going support and helping victims of crime deal with the justice system.
Ask your questions below and Mr Whitworth will answer them from 12pm today:
- nzherald.co.nz