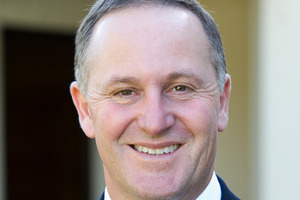 Prime Minister John Key will not commit the Government to step in and pay court-ordered compensation to the families of those who died in the Pike River Mine disaster.
Pike River Coal was last week ordered to pay a total of $3.41 million in reparation - $110,000 for the family of each victim and survivors Russell Smith and Daniel Rockhouse - after it was convicted for health and safety failings that led to the deaths of 29 workers in November 2010.
The company was also fined a total of $760,000 over nine charges.
Pike River is in receivership and indicated during sentencing it had only enough money to pay $5000 to each family.
Speaking on TV3's Firstline programme today, Mr Key would not commit the Government to step in and help pay the reparation.
"The challenge obviously for the Government is on the one hand we have enormous sympathy for these families that have gone through far too much than any family should be made to endure. On the other side of the coin, we do worry a lot about precedents," he said.
"Obviously in the first instance we would expect the company to meet that liability if they can. I accept, actually, that they don't have a lot of resources there. Although the judge said they need to go and find the resources. Quite how they do that I don't know."
Last Friday in the Greymouth District Court, Judge Jane Farish blasted the directors and shareholders for not volunteering to pay any of the compensation - noting the directors had "significant insurance".
- APNZ