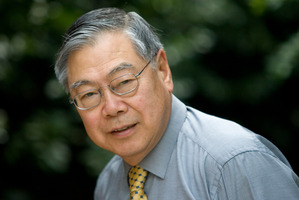 Kai Luey advocates restricting foreigners buying New Zealand houses - but he has big concerns about anti-Asian prejudice.
Asians are a big target, particularly when it comes to house-buying fears, the Auckland Chinese community leader said.
"You want to help the new home owners and people trying to live in New Zealand so yes, I think there should be restrictions. I've lived here all my life - 72 years, apart from 12 years in Australia - and I have seen considerable prejudices in the past."
New Zealanders should remember China's importance to this country, Mr Luey said.
"China is New Zealand's biggest trading partner and New Zealand is part of the global economy. People get emotional about things. Yet the statistics show Australians are the biggest foreign buyers, not Chinese. And people buying up big properties and lifestyle blocks are rich Americans," he said, referring to Hollywood director James Cameron and others. "It's all hype and people don't look at the facts or the bigger picture," he said.
Arthur Loo, Auckland Chinese Community Centre chairman and a property lawyer, agrees.
His beef is the sheer lack of Auckland houses and huge demand which he says is a far bigger problem than foreign buyers.
"I've yet to hear of a New Zealander saying 'some idiot Chinese paid too much for my house'," says Mr Loo, who has a number of overseas-based clients buying houses here.
He opposes suggestions that we follow Australia and allow foreigners to buy only new houses.

Read also:
• Call to limit foreigners' right to purchase homes
• Some turn up to bid, and others merely to watch
• I've never had to bid against Aussies: Developer