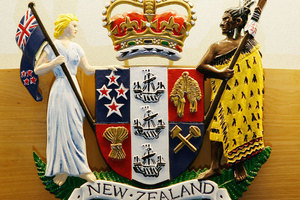 A man accused of getting Christchurch schoolgirls to expose their breasts in exchange for illegal drugs has appeared in court again today.
Kevin Beria Greer, 45, is accused of dealing cannabis, morphine and Ritalin to high school students.
He's also been charged with selling a family member's morphine and Ritalin to teenagers at a Christchurch high school.
Police say they caught him outside the school with drugs and $14,000 in cash stashed inside his van.
They allege he was getting schoolgirls to expose their breasts and bodies to him in exchange for drugs.
At Christchurch District Court today, defence counsel Kirsten Grey said police wanted another two-week adjournment so they could complete their investigations.
Judge Fred McElrea remanded Greer on existing strict bail conditions until July 22.
Greer was found with a digital camera containing images of the girls, police say, while more cannabis was also allegedly found at his Bryndwr home.
He faces seven charges, including selling and possessing cannabis, Class B controlled drugs morphine, and Ritalin, as well as entering into dealing with two different teenage girls "for the purpose of sexual exploitation" between January and May.
- APNZ