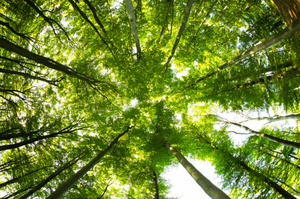 An elderly Katikati woman lost in the bush braved the cold weather and dark conditions for more than three hours while she waited for a search and rescue team to come to her aid.
Tauranga police acting Senior Sergeant Phil Gillbanks said the 71-year-old woman set off for a walk on an hour-long loop track, which began at Aongatete Lodge on Wright Rd about 2pm yesterday, but got disoriented and wandered off the track.
She realised she was lost and used her cellphone to call police for help about 4.45pm yesterday.
The woman was only prepared for a day tramp so had no food or warm clothing, Mr Gillbanks said.
Police assembled a search party while the TrustPower TECT Rescue helicopter searched the area for about 40 minutes before they spotted the missing tramper about 1.5kms to the south of the lodge.
Pilot Liam Brettkelly said night vision equipment was used to spot the woman who used the light on her cell phone to signal the helicopter.
"It was very hard to spot her. It's not until you fly over them that you see it."
She was on the phone to the police at the time and was able to help direct the team to her by telling them if the sound of the helicopter was getting louder or quieter.
The helicopter crew marked her co-ordinates and a search and rescue team then set off to retrieve her on foot about 7pm. It is believed the woman had veered off the main path onto a possum track.
Police at the scene had been in contact with the woman and told the Bay of Plenty Times she was calm and doing well.
The search team reached the woman about 8.15pm and found her in good health, Mr Gillbanks said.
She was given a warm drink and warm clothes before the team walked her back to the lodge.
Mr Gillbanks said the woman did everything right by calling for help, staying where she was and following the directions of the police.
Nearby resident Morris Higgins went up to the lodge to find out what was going on after he saw police heading towards the lodge and a helicopter circling the bush around his house.
The experienced possum trapper said the bush could be thick and the terrain steep, making it a difficult area to navigate if you were not familiar with it.
"There's a lot of possum trapping going on in the area at the moment so there's tracks going everywhere. It's dark by about 5pm and quite cool up there in the wind too," he said.
For more articles from this region, go to Bay of Plenty Times