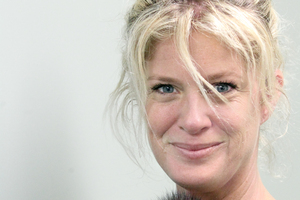 Former super model Rachel Hunter has played a key role in helping to save an extremely rare plant from extinction.
Until recently, just 110 Kakabeak plants (Clianthus maximus) were known to exist in the wild and were mostly found in Te Urewera National Park.
Ms Hunter, the patron of the Forest Lifeforce Restoration Trust, was visiting the trust's property in the Maungataniwha Native Forest in Northern Hawkes Bay when a new plant was discovered.
It has since been named "Rachel's Plant", trust forest manager Pete Shaw said.
Imported animals had nearly wiped out the wild crops of Kakabeak, resulting in the species now holding New Zealand's highest possible threatened plant ranking of Nationally Critical.
DNA tests on the plants from both the Ureweras and Maungataniwha by Landcare Research plant geneticist Gary Houliston found a genetic diversity - which was a good indicator of that population's strength.
Mr Shaw said the fact those plants were out there highlighted the value of continued field searching.
Rachel's Plant had subsequently produced a lot of seed, some of which had been used in the trust's Kakabeak propagation effort.
"Potentially, this will make for a much more robust lot of plants in our Kakabeak orchards," Mr Shaw said.
"With any luck these plants will themselves produce good crops of robust and genetically diverse seed, which we can use to re-establish a viable population of Kakabeak in the wild."
- APNZ