Trial landing approach leaves some Auckland residents angry at noise and worried about property values.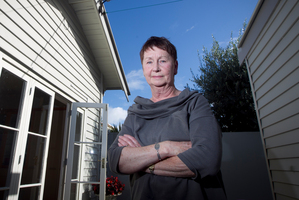 Residents of Epsom and Royal Oak are objecting to a trial change in the landing approach to Auckland International Airport after experiencing an increase in noise from lower-flying jet aircraft.
Royal Oak resident Lorraine Clark said the so-called "Smart Approaches" trial promoted by Airways NZ could lead to her part of the city becoming the airport's main approach.
"This will seriously reduce the value of my property and the quality of my environment," said Mrs Clark.
Airways NZ said the aim of the year-long trial was to reduce distances flown, fuel consumption, carbon emissions and noise for people living close to the airport.
The flight paths being tested since November were designed to take aircraft more over industrial areas and the Manukau Harbour, reducing the distance flown over urban Auckland.
Satellite-based navigation created curved flight paths that join the final approach to the runway closer to the airport.
"These create a more continuous descent, with the aircraft engines' power settings at or close to idle, which reduces the level of noise produced."
However, Mrs Clark said aircraft in the trial were low and noisy because they had their flaps down, needing thrust to remain airborne and so creating loud "whining, rumbling and roaring" above housing.
She said the trial flights were at their most intrusive over parts of Epsom, Royal Oak, One Tree Hill and Onehunga. At One Tree Hill, the aircraft were performing a sharp right-hand turn before straightening for the landing.
"We had 17 in one day and can still hear them with windows and doors shut and the heat pump going."
About 3km from Mrs Clark's home, a petition protesting at the trial was signed by 200 residents of Coronation Rd, Selwyn Rd and part of St Andrews Rd "... wherever we could see planes flying over the rooftops", said an organiser and resident, Toni Walker. The petition requested a return to the "old flight paths" and a review of the height of the aircraft over residential Auckland.
The petition was presented to a committee which was set up by Auckland International Airport Ltd to hear complaints from residents in all flight approach paths for the airport.
"At this point, the airport have heard us and responded by putting a sound monitor out here. We are hoping for results of sound readings next week for evidence," Mrs Walker said.
Airways NZ said that when the trial finished in four months it would work through the results with partners in the project - the airport company and airlines. It said about 10 flights a day were in the trial and there were none between the hours of 10pm and 7am.
The trial route saves 27km of flight time with a curved flight path that joins the final approach to the runway closer to the airport.